Vintage woven cropped jacket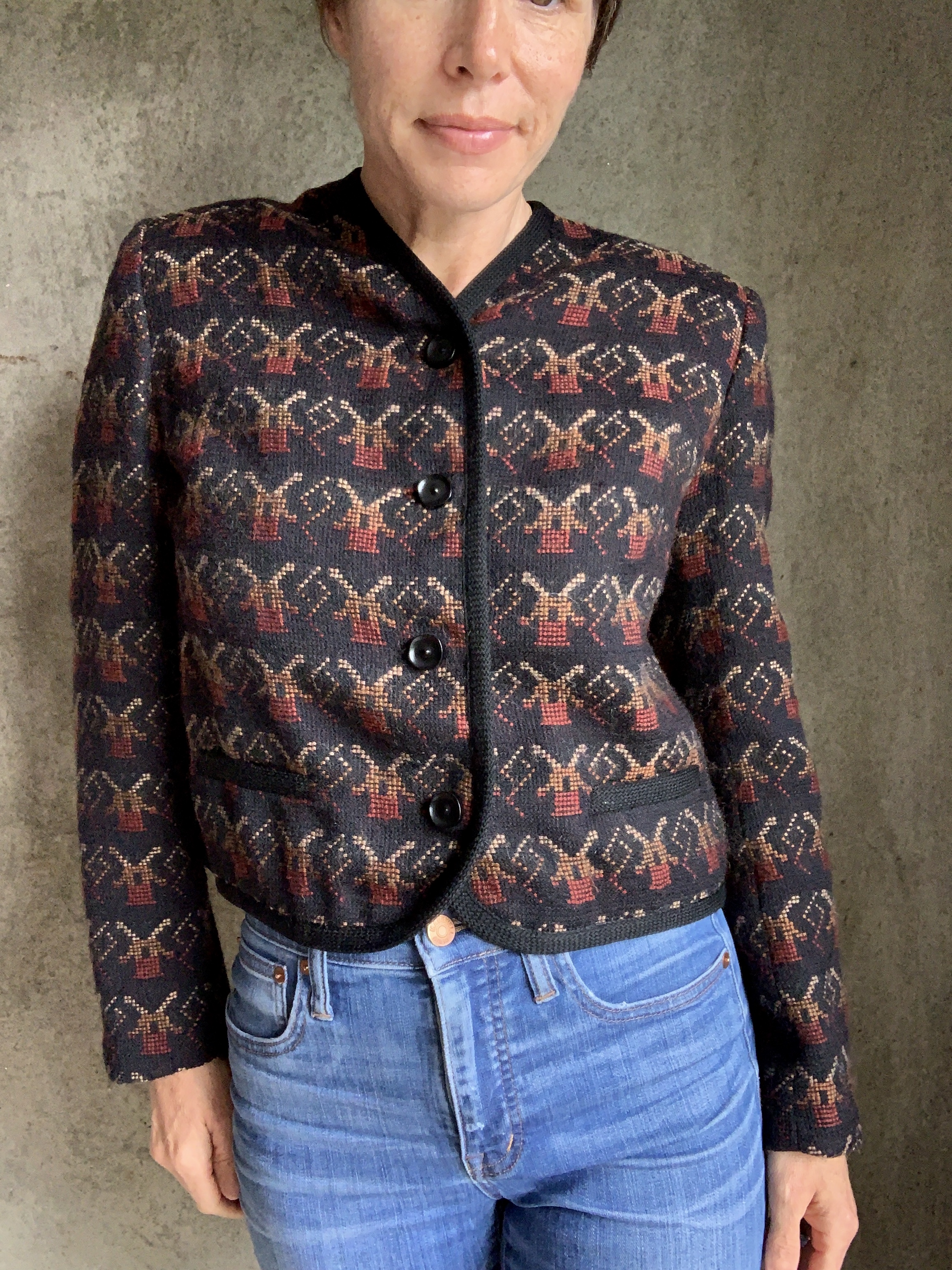 Vintage woven cropped jacket
Vintage tailored Himelhoch's Detroit woven wool blazer. This cropped jacket has a black background and woven, needlepoint looking windmills. The pattern does not scream windmills at first glance, but instead feel more abstract. Lightly shoulder padded and has interior lining. Faux front pockets.
What we love about this piece: The colors and pattern mix will with other patterns and colors. Such a fun jacket!
Maker: Himelhoch's Detroit
Material: Wool blend ::: Lining feels like rayon
Size: XS/S ::: Measurements taken flat ::: Shoulder to shoulder 15 inches ::: Chest 19 1/2 inches ::: Hem 18 inches ::: Sleeve length 21 inches ::: Total length 19 1/2 inches
Condition: In good vintage condition. There was one hand stitched repair in the lining.