Vintage silk poets blouse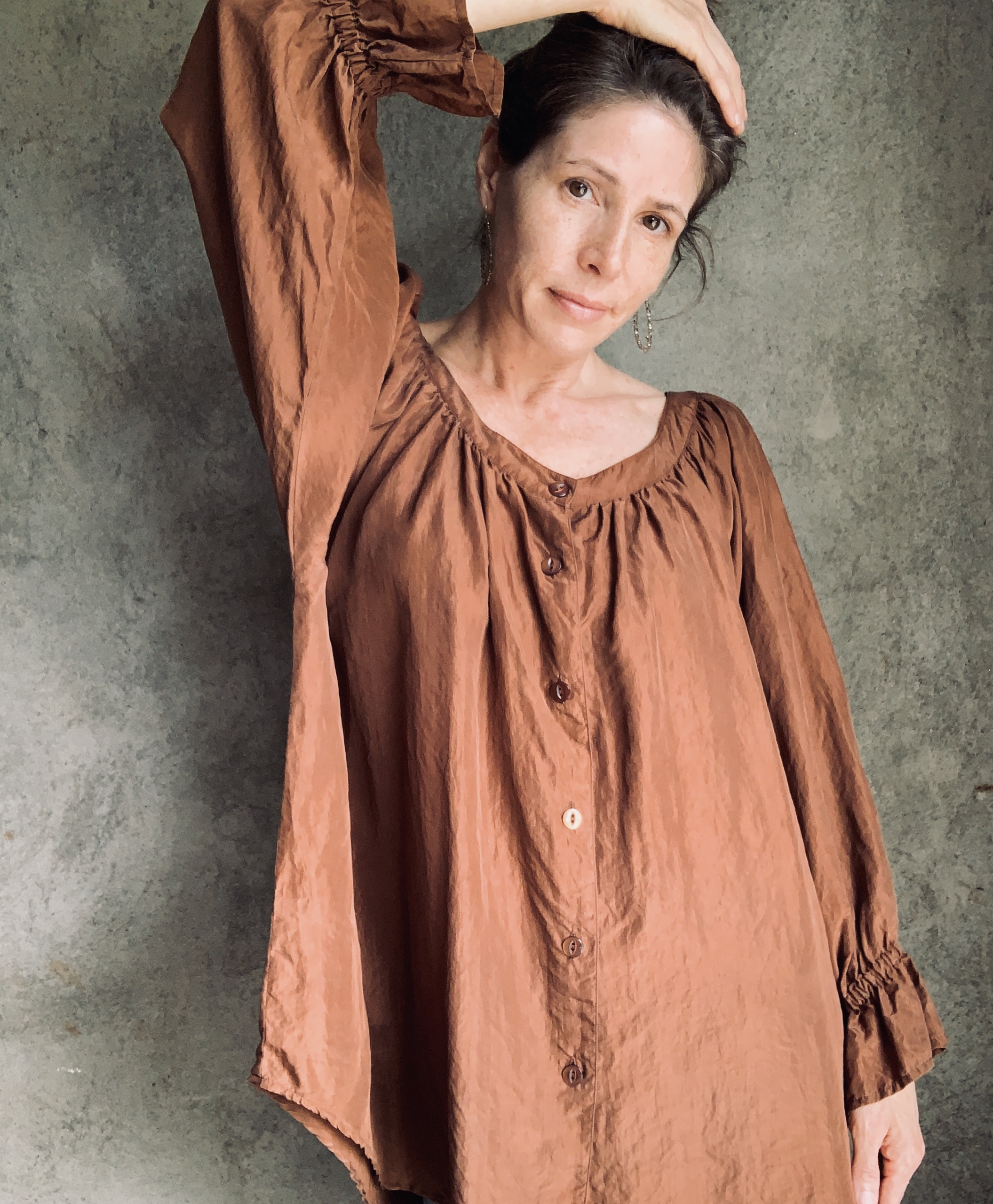 Vintage silk poets blouse
Vintage poets blouse in a beautiful rust colored silk. The sleeves are full and slightly cropped. Wide neckline, very oversized and flowy fit with buttons up the front.
Maker: The Limited
Material: 100% Silk
Size: Medium ::: Measurements taken flat ::: There are no shoulder seams ::: Chest 29 inches ::: Length 28 1/4 inches ::: Sleeve length 22 inches measurement from the neckline to the cuff.
Condition: In good used condition with no holes, tears, or stains
What we love about this piece: Such a romantic and pretty blouse in our favorite material.
sold out